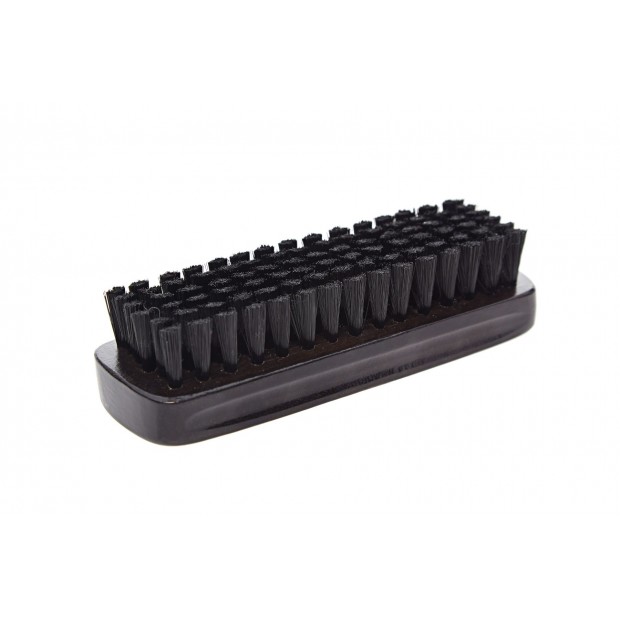 About Cleaning Brush
For Leather
Used to deep clean into a leather's grain and lift dirt easily, the bristles are designed to be just rigid enough to provide a thorough, deep clean, while also being gentle enough to prevent any wear or damage to the surface.
A robust, great value brush, it is the ideal accessory for any leather cleaning job, whether a leather sofa, car interior or leather clothing and footwear.
This product is highly recommended for all leathers but is particularly suited for use on light coloured leather, where the dirt is highly visible and can become deeply ingrained and hard to remove.
For Fabric
Used to help activate our fabric cleaning products, making them more effective and producing better results.
Also use the brush in conjunction with Fabricoat to help keep the fabric softer.
Cleaning Brush is Suitable For
The Cleaning Brush can be safely used on all items of leather and fabric.
Cleaning Brush Instructions
Cleaning Leather
Step 1
For best results, pour some Leather Cleaner into a Foaming Bottle. Use the bottle to create a foam.
Step 2
Apply the foam to the Cleaning Brush directly from the bottle. Rub into the leather in a circular motion to lift the dirt and grime.
Step 3
After cleaning the leather, wipe it down with a terry towel to remove any cleaning residue. After cleaning, apply Leather Protection Cream
Cleaning Fabric
Step 1
Spray the Carpet & Upholstery Cleaner directly onto the fabric. Use the Cleaning Brush to activate the cleaning solution.
Step 2
Leave to dwell for 15 minutes. Wipe the surface with a Microfibre Cloth to remove the dirt.
Step 3
Apply the Carpet & Upholstery Protector to help keep the fabric cleaner, for longer!
Cleaning Brush
Makes cleaning leather and fabric easier and quicker
Produces a deeper clean

Makes cleaning quicker and easier

Penetrates into the grain of the leather to deep clean

Soft, gentle cleaning action - cleans without damage to the surface